How can I manage tasks in Evernote?
I believe that no matter what business you are in, you probably use some kind of productivity system to keep track of everything you need to manage. Entrepreneurship is very demanding regarding everything you need to remember and think about. Marketing your products and services, paying taxes, you name it.
For many people, Evernote seems like a great solution, but when it comes to tasks, a lot of us eventually come to this question:
How can I manage tasks better in Evernote?
I've been constantly asking the very same question myself for almost 4 years since I started using Evernote. I agree that Evernote doesn't seem like the best task management tool at the first sight, but on the other hand, it's very logical and convenient to manage tasks in the same system where you have all your reference materials stored.
I tried almost everything to combine Evernote with other tools, or even to abandon Evernote altogether for some better solution, but I have always failed. Then, six years ago, I realized that I probably need to create my own system on top of the Evernote platform.
It took me almost six years of trials and errors, testing, tweaking, and optimizations, but I was finally able to design a unique methodology for using Evernote, which is simple and yet elegant and powerful. It combines together two main roles that were crucial for me. It is reference storage and task manager at the same time.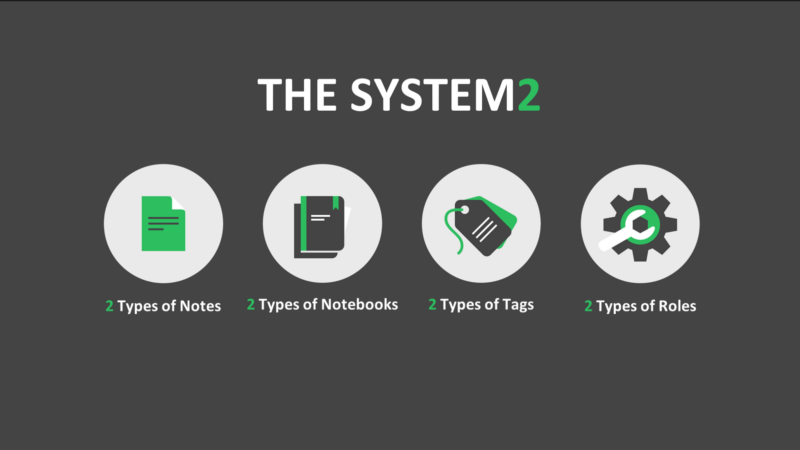 I call it System2 because it is based on the principle of two types of notes, notebooks, tags, and roles. I've been using it ever since and even though it is more than four years now, I haven't discovered anything better yet.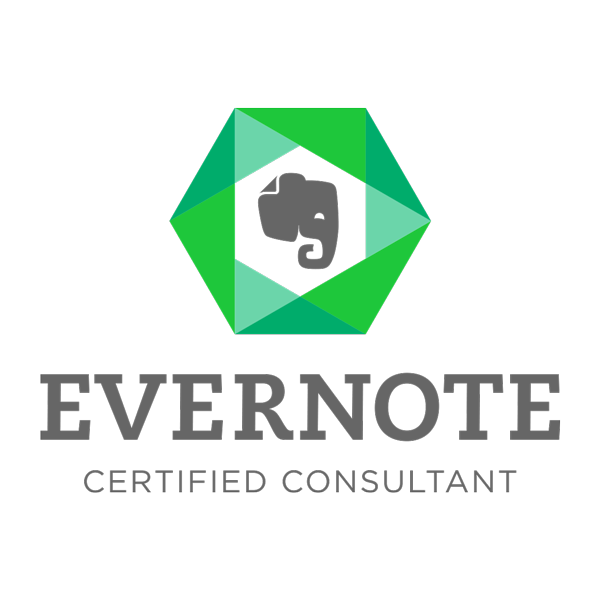 Recently I became Evernote Certified Consultant (ECC). During my ECC training, I realized, that my system could work for others as well. That's why I have decided to sit down and write a book about System2.
In this book, I tried to explain the whole system, its structure, naming conventions, and workflows. I also added step by step guides to properly set up additional features like scanning and saved searches.
If you're interested, this book is available on Amazon